Beryl Leitch interviewed by Jasmine Vidler at Manildra Library during Manildra Memories Day on 25 May 2007.
Beryl took photos of the old Scout Hall  in the 1980s before it was demolished to make way for a new Hall.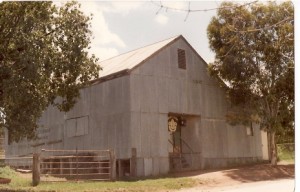 Scout Hall – old building taken during the early 1980s.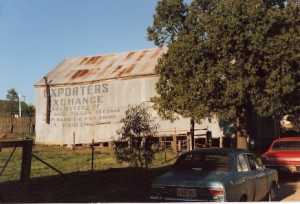 Side view of Scout Hall – old building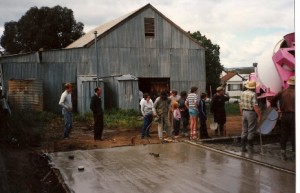 The slab for the new Scout Hall was laid by the Lions Club in October 1986.  It was opened debt free on 9 April 1988.  All voluntary labour was used.  Scouting movement was strong and Don Sutton was the local leader for 40 years.  Three Leitch children were involved in Scouts and Beryl was catering cook.